The Howard County Volunteer Fire Department provides fire prevention, fire protection, and tactical rescue to the citizens of Howard County. HCVFD is totally volunteer with no paid firefighters or staff.

Please contact us to offer comments and join our mailing list.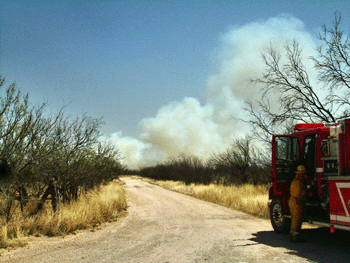 PUMPER 10 in staging at the Quinn ranch fire
With abundant rains this spring, we have seen an increase of flammable fuels in Howard County. Now that summer is here with triple digit temperatures and a decrease in precipitation, the chance of rapidly moving wild fires is once again on the rise. Stay alert to Red Flag warnings and Burn Bans in the area.
We invite you to visit us and or attend any of our events and fire trainings. Our members are more than happy to answer any questions you may have about the organization and how you can join.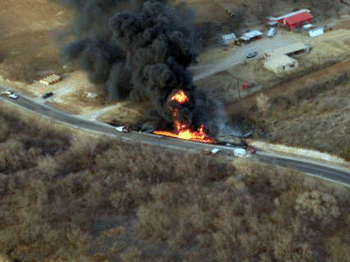 Gasoline tanker fire on N F.M. 669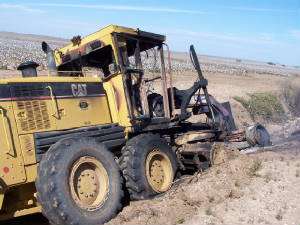 Burnt maintainer after hit a Gas Line